The Problem with Slut Shaming
17:23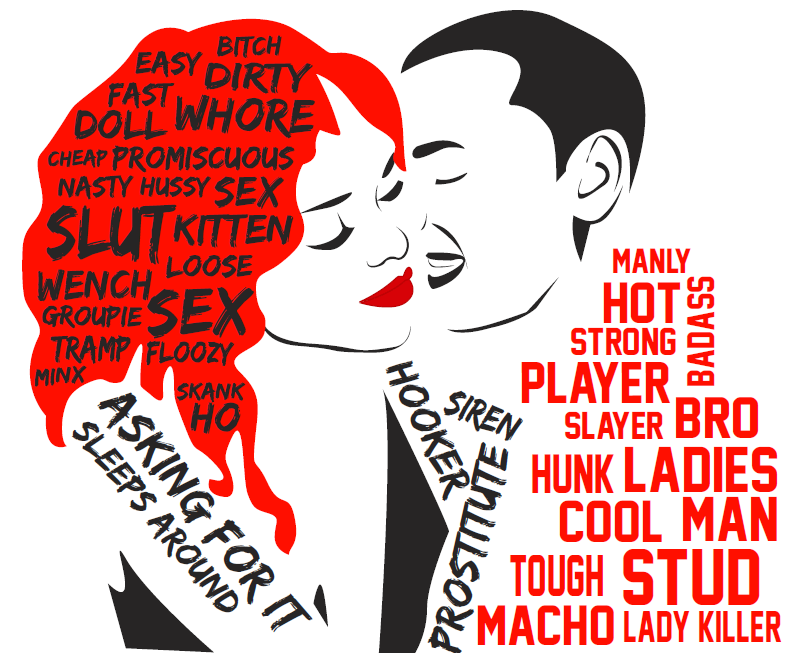 'Slut shaming' has been occurring for many years now and despite the best efforts of each wave of feminism to change society's attitudes towards female sexual expression, the sexual double standard between genders is as prevalent as ever. This prejudice becomes especially potent when it is introduced to the internet, and it would seem that women are still not prepared to revolt against it, as we are just as prone to revel in this imbalance or encourage it by being passive to the issue.
Revenge Porn is exactly what it sounds like - jilted and jealous ex partners sharing intimate photographs or videos online of those who broke their hearts. The most extreme form of slut shaming, Revenge Porn has entire websites, such as
myex.com
, dedicated to the humiliation of women, allowing strangers to not only view but comment on these explicit videos and images. In some more sinister cases they have also had their personal addresses and phone numbers revealed, leaving them vulnerable to physical attacks as well as the emotional abuse this practise encourages. While Revenge Porn is slut shaming on steroids, I would argue that slut shaming in all forms is a backwards and therefore damaging means of viewing sexual expression.
We should not only be critical towards some men and their attitudes, because women seem to be just as culpable as men for perpetuating these ideas. Why is it that women who ought to support each other are prone to defaulting to the 'slut' insult? (flashback to Mean Girls, "
you girls have got to stop calling each other sluts and whores! That just makes it O.K for guys to call you sluts and whores!"
) I would venture to suggest that it is part jealousy, part force of habit. Having grown up with the ideals of marriage and monogamy, as many of us have, to accuse someone of being a slut is a straightforward way to show disapproval and mask envy.
This envy might arise from the perceived freedom with which 'sluts' express themselves, and their disregard of societal taboos. For many with religious and socially conservative backgrounds, promiscuity can be seen as an immoral way to act and the distaste with which they condemn these women might come from their own self-imposed oppression. Whether it be envy or a long-ingrained prejudice that prompts slut shamers to act, for as long as women tend towards this attitude, the sexual double standard will appear to be justifying itself.
So what can women do to ensure that they do not contribute to this attitude? I would suggest that slut shaming is not only an attack on sexual liberation, but simply lazy. If you are going to dislike someone surely there ought to be a more offensive aspect to them than being sexually expressive? Let's get creative with our bitterness and choose to damn malicious, racist, sexist, and criminal individuals, as opposed to the confident and in many ways, revolutionary women who have adopted the attitudes of men towards sexuality.
The problem with slut shaming is that as long as women slut shame between themselves, this will be seen as a green light for men to take part. This as a whole perpetuates the notion of defining a woman by how many sexual partners she has had - and I, for one, believe I am worth more than that.